This album will include photos of the privately owned backyard courts and the people who play there. Additional photos will be added from time to time.
Last update: 5/4/05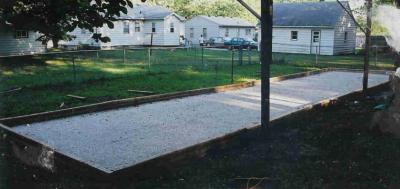 Ron and Tish Grassi Court in Coralville
The court is 12 X 48, and has lights for evening and night play. It is top dressed with crushed oyster shell.